Clara Román-Odio (Kenyon College)...

April16, 2020 GLCA-CTL Webinar on ways to transfer student-generated, active learning methods to an online format. Featuring Beth Benedix (DePauw) and two of her students, Jacob Correa and Emma Houston, who presented at the January 2020 annual meeting of the AAC&U.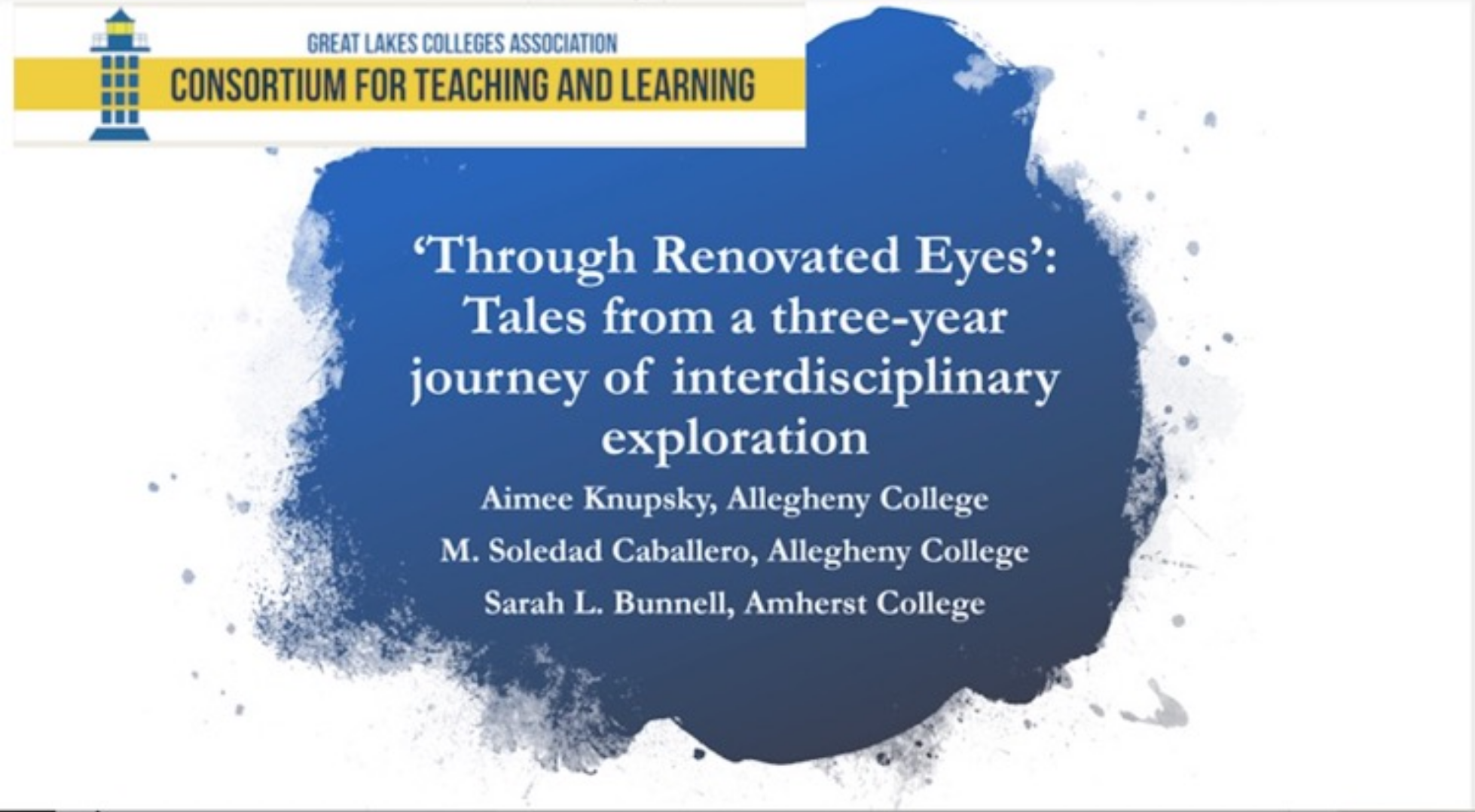 Aimee Knupsky (Allegheny College), Soledad Caballero (Allegheny College), and Sarah L. Bunnell (Associate Director for the Center for Teaching & Learning, Amherst, formerly of Ohio Wesleyan) (April 22, 2019). Three faculty discuss their work with the GLCA's Expanding Collaborations Initiative, a three-year (2015-18) Mellon-funded project designed to create and assess team-taught, interdisciplinary courses and explore the courses that were created in the process.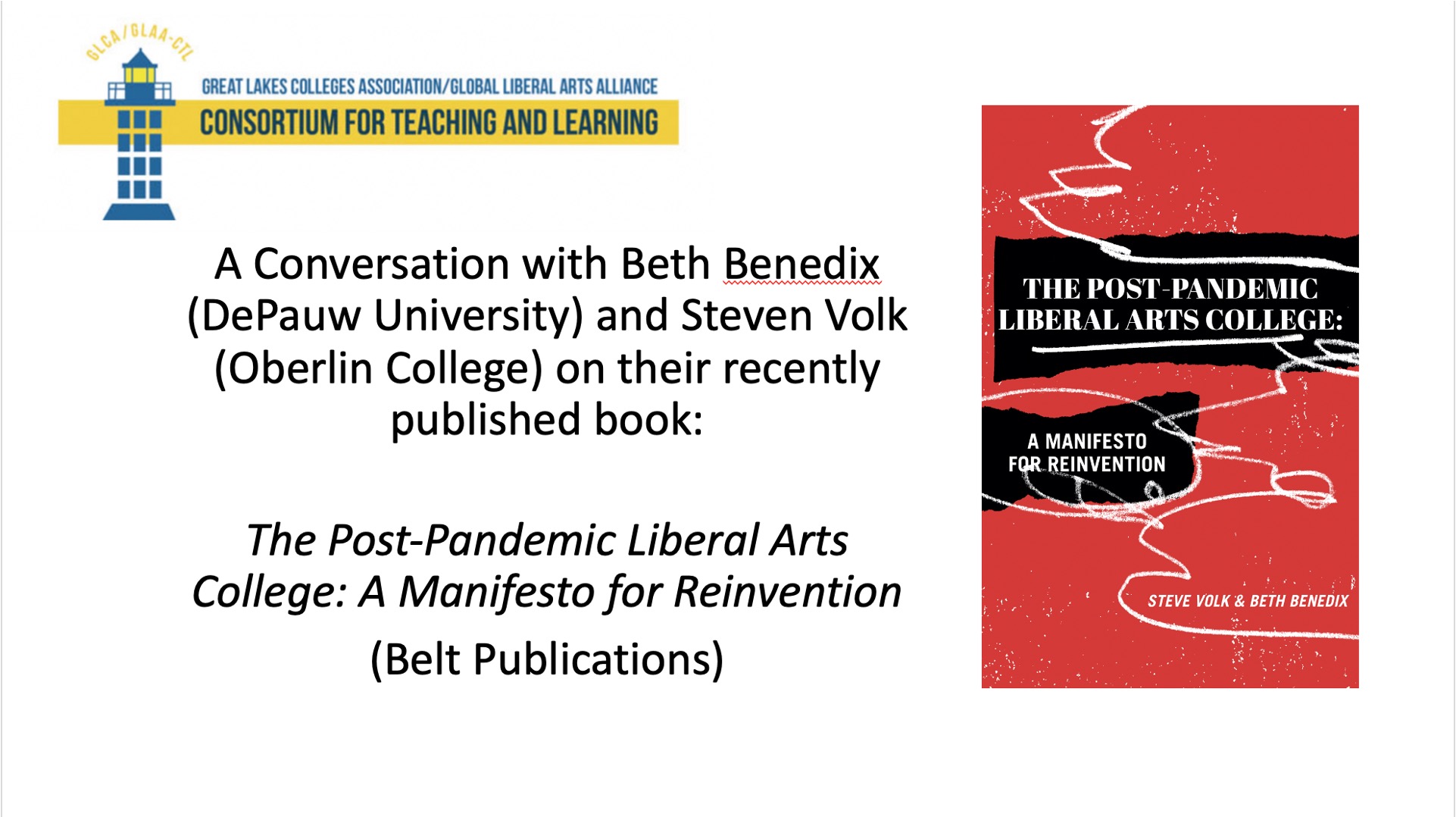 If you do not already receive regular updates and would like to, please contact us