Teaching in the fall semester, you don't have to be reminded, will present more complications than...
Resources, both technical and analytical, to help you with teaching within and across modes in the Fall 2020 semester.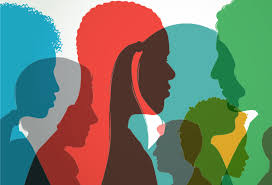 Specific approaches that can be used online and in face-to-face settings that can help you design pedagogies that are aware of, and attuned to, the needs of everyone in your classes and on campus.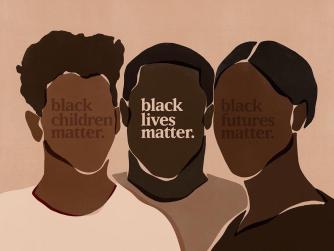 "Anti-Racist Pedagogy," offering resources and approaches for developing anti-racist pedagogies across the curriculum, and advice on making our classrooms truly diverse, inclusive, equitable, and welcoming.

INTRODUCTION By Adriel M. Trott, Associate Professor of Philosophy, Wabash College Contact at: trotta@wabash.edu [Editor's note: Two companion articles generated by members of the GLCA Ancient Philosophy Research and Teaching Collaborative Initiative appear directly below: Lewis Meek Trelawny-Cassity (Antioch), "Ancient Greek Philosophy and "Difficult Dialogues" in the 21st Century Classroom," and Kevin Thomas Miles (Earlham), "Awakening the Teacher Within."] The GLCA Ancient Philosophy...
read more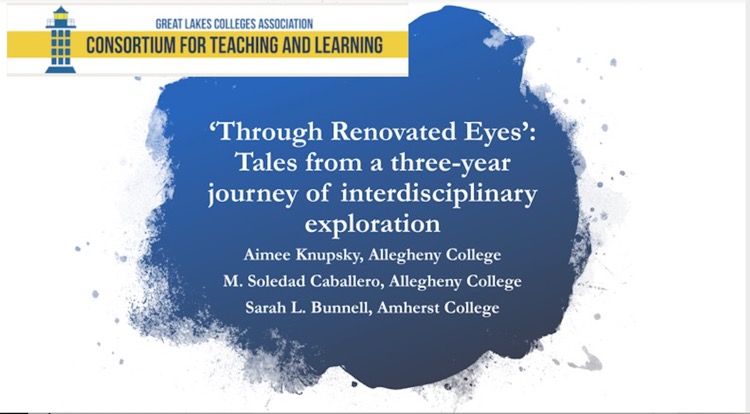 On April 7, 2019, Aimee Knupsky (Associate Professor of Psychology and Director of Undergraduate Research, Scholarship, and Creative Activities at Allegheny College), Soledad Caballero (Associate Professor English, Allegheny College), and Sarah L. Bunnell (Associate Director for the Center for Teaching & Learning, Amherst, formerly of Ohio Wesleyan) presented a webinar titled, " 'Through Renovated Eyes': Tales from a Three-Year Journey of Interdisciplinary Exploration." In it, they...
read more