We offer here a compilation of resources that the GLCA/GLAA's Consortium for Teaching and Learning has circulated in response to the outbreak of COVID-19 and the decision of many colleges and universities to move to remote instruction. Feel free to pass along other suggestions. We will update regularly.
I.       Time sensitive webinars
II.      Best practices for moving to remote instruction
     A. Protecting Your Online Classes
     B. Evaluating Teaching During the Pandemic
     C. Teaching Online in the Summer?
     D. Planning for the Fall
     E. General Advice for Moving to Online Instruction

III.     Examples from those who have switched to online delivery
IV.     Supporting students
V.      Supporting faculty: Staying calm, being realistic
VI.     Accessibility and online teaching
VII.    Grading and assessment
VIII.   Remote advising
IX.     Promoting online discussions
X.      Resources for teaching specific courses online
XI.     Research delays and funded work
XII.    Some online resources
I

. Time Sensitive Webinars (updated to reflect webinars that have not yet been held or which allow access to post-webinar videos):
Chronicle of Higher Education: Virtual Forum – Inclusive Teaching in the Online Classroom, Friday, May 1, 2:00 PM (ET). With Kelly A. Hogan, Associate Dean of Instructional Innovation and STEM Teaching, Professor of Biology, University of North Carolina, Chapel Hill and Viji Sathy, Administrator in the Office of Undergrad Ed and Teaching, Assoc. Prof. of Psychology and Neuroscience, UNC-Chapel Hill. Register here.
FACULTY FRIDAY: Shaping Teaching and Learning to Address a Global Health Crisis: COVID-19 and Global Health, Friday, May 1, 2:00–3:00 p.m. (ET). Conversation on strategies emerging from the field of global health for sustaining field-based and experiential learning as courses move online. Read more and register.
Digital Theatre+ and ATHE offer a webinar on the challenges of teaching an embodied discipline such as drama and theatre studies in a digital context. Friday, May 1, 4pm BST (12:00 noon, ET). Register here.
TRANSFORMATIONAL TUESDAY: COVID-19 and Legal Considerations for Campuses, May 5, 1:00–2:00 p.m. (ET). Webinar brings together campus presidents and legal experts to discuss a range of pressing legal matters facing higher education institutions in the wake of the coronavirus pandemic. Read more and register.
II. Best practices for moving to remote instruction (including cautions!)
Recognizing that we are being inundated with information on moving to remote instruction, colleagues have asked for some brief pointers, lacking the time to read the dozens of articles. Here's what I have gleaned as five essential points to keep in mind [with thanks to Julie Siever (Southwestern University), Joan Ostrove (Macalester College), Mark Sciutto (Muhlenberg College), and others]:
(1) Be authentic, acknowledge the situation. This is not a question of just moving what was going on in the classroom to a virtual platform. For your students and you, almost everything is different.
(2) Rethink goals and expectations and figure out ways to meet those goals in formats that do not have to happen in real time. Make strategic reductions to your teaching plans. Be clear that changes can, and probably will, happen and make those changes and the rationale visible to the students.
(3) Be predictable: Perhaps the best thing we can do right now for our students and ourselves is to provide some degree of predictability. 
(4) Allow, and expect, flexibility. Don't require "attendance" in your class at the normal time; move to asynchronous activities and assessment strategies. Faculty need to be told that it's OK to do that since many of their colleagues are still holding synchronous classes.
(5) Be compassionate: Showing compassion toward our students and toward ourselves is critical at a time like this.
When providing advice to colleagues, think of the three "big buckets" of advice that you can give: (1) technology (how to manage online settings); (2) pedagogy (what teaching strategies — providing information, leading discussions, assessment, etc. — work best in this unusual moment); and (3) crisis teaching (how to help student, and colleagues, cope with anxiety and global trauma).
A. PROTECTING YOUR ONLINE CLASSES

Advice from the ADL on How to Prevent "Zoombombing"
In a moment when we're all online, here's some advice from PEN America on how to support faculty and staff who experience online harassment.
The threat of "Zoombombing" grows: see " 'Zoombies' Take Over Online Classrooms" (Lindsay McKenzie, Inside Higher Ed). Zoom is offering its own advice on "How to Keep Uninvited Guests Out of Your Zoom Event." Oberlin's Center for Information Technology provides advice on preventing Zoombombing here, and the University of California, Berkeley's information security office shared this detailed prevention guide. (April 3)
B. EVALUATING TEACHING DURING THE PANDEMIC
"Evaluating Teaching During the Pandemic" (Doug Lederman, Inside Higher Ed, April 8): Some colleges are changing how they collect and consider student ratings of instructors. Might that undermine a widely criticized (and used) tool?
"How (Not) to Evaluate Teaching During a Pandemic" (Jody Greene, Chronicle of Higher Education, April 6): How will teaching this spring be judged and ranked in the months and years to come by tenure-and-promotion and hiring (or rehiring) committees?
"Finite and Infinite Pedagogies in the Transition Online" (James Miller, Inside Higher Ed, April 8): As professors move to virtual instruction, how do they hold on to the open-ended creativity of discussion more common in the physical classroom?
C. TEACHING ONLINE IN THE SUMMER? 
The small college POD has been carrying out an intense discussion about preparing to teach online in the summer. While most GLCA colleges do not have summer sessions, you might be interested in joining the discussion as it will also have implications for online teaching in the fall. If so, you can add your name to this list. The plan is to carry out a discussion over SLACK: https://join.slack.com/t/sc-pod/shared_invite/zt-dlanzvcn-f39WfwbtmxTxnjzWeDH6ZA
D. PLANNING FOR THE FALL
"Planning for the Fall is Like 'Driving Through a Thick Fog'" (Len Gutkin and Maximillian Alvarez, Chronicle of Higher Education, April 29): interview with G. Gabrielle Starr (Pomona) and Leon Botsein (Bard) about how small, liberal arts colleges are handling the crisis.
"Fifteen Fall Scenarios" (Edward J. Maloney and Joshua Kim, Inside Higher Ed, April 22): Tracing out possible schemes for the fall. [They also offer expanded advice on #6, the "Structured Gap Year"]
"The Big 'If'" (Lilah Burke, Inside Higher Ed, April 24): What happens in the fall???
"Here's a List of Colleges' Plans for Reopening in the Fall" (Bennett Leckrone, Chronicle of Higher Education, updated regularly)
D. General Advice on Moving to Online Instruction
"5 Low-Tech, Time-Saving Ways to Teach Online During Covid-19" (Flower Darby, Chronicle of Higher Education, April 14): Here are five low-tech, time-saving asynchronous techniques that will make your remote pedagogy easier and more interesting for you and will help your coronavirus-stressed students successfully complete this semester. All five can be used via your institution's learning-management system and don't require you to figure out any new tech tools. It's not too late to adopt any of them — even if you've mostly been teaching live via Zoom. Just tell students you want to try something different. Model a willingness to experiment, and fail forward, both valuable lessons for students to observe in practice.
James Grossman of the American Historical Association provides this advice, which others have also stressed:  "What you're seeing across the country is remote instruction," not "online education." As he noted, "Faculty are taking courses designed for in-person learning into a digital environment. That's different from teaching a course designed for digital interaction."
The same thought was shared by Kevin Gannon, director of the Center for Excellence in Teaching at Grand View University: doing online education well, he argues – and we would agree – takes a tremendous amount of time and skill. That's "not what we have now." His advice is to "use tools you either know already or for which you have institutional support, communicate regularly and clearly with students, and be willing to change and adapt as needed…A little grace and patience go a long way, because we'll need those ourselves, too."
Rebecca Barrett-Fox, an American studies scholar and instructor of sociology with online teaching experience at Arkansas State University, recently posted an essay called, tongue in cheek but only somewhat, "Please Do a Bad Job of Putting Your Courses Online." As she writes, "For my colleagues who are now being instructed to put some or all of the remainder of their semester online, now is a time to do a poor job of it. You are NOT building an online class. You are NOT teaching students who can be expected to be ready to learn online. And, most importantly, your class is NOT the highest priority of their OR your life right now. Release yourself from high expectations right now, because that's the best way to help your students learn." A few of her important points:
* Do not require synchronous work. Students should not need to show up at a specific time for anything. REFUSE to do any synchronous work.
* Do not record lectures unless you need to. (This is fundamentally different from designing an online course, where recorded information is really important.) They will be a low priority for students, and they take up a lot of resources on your end and on theirs. You have already built a rapport with them, and they don't need to hear your voice to remember that.
* Do record lectures if you need to. When information cannot be learned otherwise, include a lecture. Your university already some kind of tech to record lectures. DO NOT simply record in PowerPoint as the audio quality is low. While many people recommend lectures of only 5 minutes, I find that my students really do listen to longer lectures. Still, remember that your students will be frequently interrupted in their listening, so a good rule is 1 concept per lecture. So, rather than a lecture on ALL of, say, gender inequality in your Intro to Soc course, deliver 5 minutes on pay inequity (or 15 minutes or 20 minutes, if that's what you need) and then a separate lecture on #MeToo and yet another on domestic violence. Closed caption them using the video recording software your university provides. Note that YouTube also generates closed captions [edited to add: they are not ADA compliant, though]. If you don't have to include images, skip the video recording and do a podcast instead.
* Don't fuss too much about the videos. You don't need to edit out the "umms" or the postal carrier ringing the doorbell. Editing is a waste of your time right now.
* Listen for them asking for help. They may be anxious. They may be tired. Many students are returning to their parents' home where they may not be welcome. Others will be at home with partners who are violent. School has been a safe place for them, and now it's not available to them. Your class may matter to them a lot when they are able to focus on it, but it may not matter much now, in contrast to all the other things they have to deal with. Don't let that hurt your feelings, and don't hold it against them in future semesters or when they come back to ask for a letter of recommendation.
The Chronicle of Higher Education is offering a free, downloadable guide, "Moving Online Now: How to Teach during Coronavirus." We have featured some of its articles in this space earlier, but this is a useful compilation. Available to anyone.
"Transforming Your Online Teaching From Crisis to Community," best practices for engaged online teaching from Cathy Davidson and Christina Katopodis.
Roanoke College (Chris Lee, the Director of the Teaching Collaborative): Listing of resources begins with some "candid advice." You can find his whole letter (with resources) here.
*No, you are not going to get through everything you were planning on covering – some material must be cut.  But, don't just pick what is "most important", be sure to carefully consider what will work best in a remote learning environment, and consider what may be needed most by future classes.
*Be consistent with deadlines.  For the weeks we are remote, find a routine and stick with it, having material always due on Sunday nights for instance.  Students are juggling 4 or 5 different classes with different remote implementations, they will have a hard time keeping track of it all.  Send lots of reminders!
*Set  and communicate expectations for daily activity.  Our students are used to structure and now that is all gone.  If you're thinking that your work should be taking them 1-2 hours a day, tell them that!
Southwestern University (Julie Sievers, Director, Center for Teaching, Learning, and Scholarship): a resource guide with 4 sections: (1) What you can do right now; (2) Planning; (3) Teaching Strategies & Tools; and (4) Support.
Association of College and University Educators(ACUE): Coronavirus Response page with regular updates, resources and tools. To support instructors needing to make a quick transition to remote learning environments, they are offering a set of free resources any all faculty — ACUE's Online Teaching Resource — that can be immediately put to use to make that transition a smoother one for both instructors and their students. View the videos, download the planning guides, and share with faculty. Topics include
Welcoming students to the online environment

Managing your online presence

Organizing your online course

Planning and facilitating quality discussions

Recording effective microlectures

Engaging students in readings and microlectures
Macalester College (Joan Ostrove, Director, Jan Serle Center for Scholarship and Teaching): Resources for Teaching Remotely: Responding to COVID-19.
Kansas State University (Katie Linder, executive director for program development): Sign up (free) for "Keep Teaching" community hosted by Linder and her colleagues at the university's Global Campus.
Humanizing Online Teaching (Mary Raygoza, Raina León, and Aaminah Norris): Based on "Humanizing Education Methods," a course they offer, they provide resources [access via this Google doc] based on scholarship on teaching practices for equity and social justice and our collective experiences of online and hybrid teaching centered on the pedagogical practices that promote care for the whole student and class collective.
EDUCAUSE: Alternative Educational Delivery Methods. In case of disruptive events that prevent students and staff from meeting face-to-face, learning institutions are developing instructional continuity plans to move the classroom online. (Examples below)
Stanford University (Jenae Cohn and Beth Seltzer): A detailed Google doc, written academ­ic-tech specialists geared for Stanford, but there's a lot there that anyone can use. Their guide is particularly noteworthy for how it breaks down the synchronous-asynchronous distinction, explaining advantages and disadvantages of each and offering guid­ance about how to use Zoom for virtual meetings.
Vanderbilt University: A step-by-step guide (using Brightspace, but good information regardless). Designed to help you move online quickly.
Connecticut College (Michael Reder, Director, Faculty Center for Teaching & Learning): A short document with 11 teaching-focused suggestions, as well as an important single page of curated links to various resources.  Here's the link.
Phyllis Blumberg, Educational Consultant on Effective Teaching, Lasting Learning, and Assessment is affiliated with a new flexible online teaching and learning center called ATTECS,  an independent virtual center for academic technology and teaching excellence whose mission is to provide flexible and affordable instructional design and faculty support services to colleges and universities. ATTECS can provide hands-on support for faculty as they migrate their face to face courses to online in a very short period of time. Contact them for more information or to answer questions.
"So You Want to Temporarily Teach Online":  Practical and very useful advice from Stephanie Moore and Charles B. Hodges on moving to online teaching in the short term. (Inside Higher Ed, March 11.)
Oberlin College (Center for Information Technology):  "Teach Through Disruptions"
HASTAC provides a linked, living resource, document  full of suggestions, best practices, and links to tutorials. If you have any resources you would like to share, please feel free to use the google form to request access. (March 10)
Prepare to Move Online (in a Hurry) (Nathan Greeno, Inside Higher Ed – March 10)
Caution about the benefits of online learning need to be repeated. As Cathy Davidson warned on Twitter, "I suspect for-profit edTech thinks this 'go online overnight' is a boon," she wrote. "It may turn out to be a nightmare that shows us how impossible it is: uneven access to bandwidth, enormous infrastructure, crappy learning unless you are experienced and dedicated and know how."
"Going Online in a Hurry: What to Do and Where to Start – 6 Steps" (Michelle D. Miller, Chronicle of Higher Education) (March 9)
Yale-NUS College (Catherine Shea Sanger, Interim Director, Centre for Teaching and Learning): the education technology staff have been focused on curating and explaining relevant technological tools, while she focuses on the pedagogy side. Access here.
Southwestern University (Julie Sievers, Director, Center for Teaching, Learning and Scholarship): links to a document that compiles all of the resources campuses around the world have been preparing for their own campuses.  
Concordia University (Elizabeth L. Evans, Executive Director, Curriculum Improvement, Academic Assessment and the Center for Excellence in Learning and Teaching: the OLC (Online Learning Consortium) is providing resources and gathering people together about "continuity planning" for emergency shutdowns. Access here.
Chapman University (Roxanne Greitz Miller, Vice Provost for Graduate Education at Chapman University): Please feel free to review our webpage and click on Faculty to find links for recommendations we have issued for continuity of instruction, etc.
Rider University (Heeyoung Kim, Director of Faculty Development, Teaching and Learning Center): a one page resource page.
Keep Teaching: See the "Getting started" message from Indiana University Knowledge Base article, "Keep teaching during prolonged campus or building closures." It's very well written to inform faculty in consideration with students perspective.
University of Maine, Farmington (Ashley Montgomery, Assist. Dean of Teaching, Learning and Assessment): She tries to help frame the conversation on her campus to emphasize a few things.
If faculty know what the options are now and can identify which they might adopt in this scenario, then they can TALK to their students and TRY out these solutions while everyone is still on campus and it is significantly easier to troubleshoot any issues.  

Our faculty are all over the place in terms of what technology they use and how robustly they use it, so the answer isn't one size fits all. Some faculty will ramp up existing use of the LMS & Kaltura. Some faculty will use shared Google Drives. While others will use email, Zoom, phone, etc. 
University of North Carolina, Ashville (Melissa Himelein, Director of the Center for Teaching and Learning): Offers "Remote Teaching Resources" and also points to the "Keep Teaching" site at NC State.
Centre College (Robyn Cutright, Interim Director, Center for Teaching and Learning): Resources using Moodle.
Pacific University (Alfred Weiss, Director of Educational Technology and Curricular Innovation): Resource page.
Florida Polytechnic (Doug Holton): Resources for teaching remotely, mostly covering Canvas, Panopto, and Microsoft Teams
III. Examples from those who have switched to online delivery
"Teaching Remotely While Quarantined in China: A neophyte learns how to teach online" (Zach Friedman, Chronicle of Higher Education): Reports on transitioning to remote teaching while living under strict social isolation. "I'd much rather be in the classroom, but I've learned new instructional techniques while managing to avoid completely dropping my research agenda."
"What Katrina Taught Us About Online Delivery" (Ray Schroeder, Inside Higher Ed): In 2005, more than 120 U.S. universities came to the aid of some 20 colleges and universities that had been impacted by Hurricane Katrina through shared online classes. (March 11)
IV. Supporting students
From Amherst College Center for Teaching and Learning: An excellent guide with resources on "Supporting Students During Remote Learning," including how to help students manage anxiety and concerns; helping them thrive during this time, promoting social connectedness.
Hope Center Response to #COVID19 For #RealCollege Students: The COVID-19 pandemic has particularly acute implications for #RealCollege students and the institutions they attend. They are deeply affected by wealth inequality, economic insecurity, and basic needs insecurity that existed before the crisis. Read more about how The Hope Center is supporting #RealCollege students during this national crisis.

"Universities' Response to Supporting Mental Health of College Students During the COVID-19 Pandemic," (Rachel Conrad, et al, Psychiatric Times (March 23)

Let's Add Compassion to Our Online Curriculum (Karen J. Head, Chronicle of Higher Education, March 31): Given the emotional and psychological toll of the changes brought on by the pandemic, integrating empathy and compassion into our courses is now a critical part of the work we must do.
Supporting student and faculty emotional and mental health needs: "Coping with a Pandemic" (Greta Anderson, Chronicle of Higher Education, March 31): "This whole idea of social distancing is obviously important, but what we're trying to point out is physically distancing. The social connection is very important right now."

Trauma-Informed Pedagogy: A session with Mays Imad (Coordinator of the Teaching & Learning Center at Pima Community College, with graduate training in Cellular & Clinical Neurobiology). You can access the audio of that session here, and the slides here.
How to Support Students Through a Stressful Transition: Free downloadable collection of tips from the Chronicle of Higher Education. The Chronicle's private Facebook group, Higher Ed and the Coronavirus, provides a place where thousands of faculty members and administrators are sharing ideas for coping and overcoming common challenges. Become a member here.
Hope Matters (Mays Imad, the coordinator of the Teaching & Learning Center at Pima Community College) offers 10 teaching strategies to support students and help them continue to learn during this time of uncertainty (from Inside Higher Ed).
University of Michigan: advice for students: "Adjusting your study habits during COVID. We'll get through this together." Advice to stay organized, avoid multitasking, make the most of video lectures, setting a schedule, developing new strategies, working with a group, and staying connected to others.
Hope Center at Temple University: On supporting the material needs of students at this time: Beyond the Food Pantry: Supporting #RealCollege Students During COVID19.
Rebecca Glazier, School of Public Affairs, University of Arkansas, Little Rock:: "What matters most for teaching in the age of coronavirus?" She answers as follows: "There is really only one thing that should come in first, far ahead of anything else: our students. Maintaining connections with our students and keeping them engaged as our classes go online should take top priority." The post provides lots of useful information on staying connected to your students in a distance setting.
V. Supporting faculty: Staying calm, being realistic
"Why We're Exhausted by Zoom" (Susan D. Blum, Inside Higher Ed, April 22): Teaching Zoom classes depletes our energy, argues Susan D. Blum, because videoconferencing is nearly a replication of face-to-face interaction but not quite.
"'On a Desert Island With Your Students': Professors Discuss the Weirdness of Teaching Remotely in a Pandemic" (Beckie Supiano, Chronicle of Higher Education, April 7): For professors, moving to remote teaching in the face of a global pandemic has ruptured the semester. While the shift has raised new questions, like which online tools are best for a particular course, it's also reignited old debates, about the best way to grade; about what grades even are. It's exacerbated most challenges students face in their lives beyond the classroom — and made it harder to ignore how those challenges can inhibit academic performance.
A good summary piece from a week into the dive into remote instruction by Beth McMurtrie (Chronicle of Higher Education), "The Coronavirus Has Pushed Courses Online. Professors Are Trying Hard to Keep Up.") The key line comes from Rebecca Barrett-Fox, a sociology professor at Arkansas State University whose post (listed above) has captured the moment: "The technology isn't going to save us," she writes. "It's really the pedagogy."
Faculty Home Work (Colleen Flaherty, Insider Higher Ed, March 24): Sure, Sir Isaac Newton was "highly productive" when Cambridge shut down during the 1665 plague, but he wasn't taking care of a toddler, constantly checking his Twitter account, or looking for toilet paper at his local grocery. Don't be hard on yourself.
'Panic-gogy': Teaching Online Classes During the Coronavirus Pandemic (Anya Kamenetz, NPR).
Mindi Thompson (associate professor of counseling psychology at the University of Wisconsin at Madison and coach and academic director of faculty programs at the National Center for Faculty Development & Diversity), offers some practical advice to help you focus on your physical and mental health and wellness in: "Advice for Faculty Members in a Turbulent Time" (Inside Higher Ed).
"How to Recover the Joy of Teaching After an Online Pivot," Flower Darby (Chronicle of Higher Education): Teaching online can feel detached, remote, and to let your teaching become a to-do list of administrative tasks and a mountain of grading. Darby reports on overcoming that sense of drudgery — to rediscover the joy of teaching when, like a candle deprived of oxygen, it flickers and dies out in a sterile online classroom. She suggests a number of ways to recover your fizz, as you face the weeks ahead.
VI. Accessibility and online teaching
Accessible Teaching in the Time of COVID-19 (Aimi Hamraie, Contra, March 10).
Tips on making course materials more accessible (Wooster College).
From Peralta Community College, an online equity rubric.
"8 Ways to Be More Inclusive in Your Zoom Teaching" (Kelly A. Hogan and Viji Sathy, Chronicle of Higher Education, April 8): As you lead a class discussion or a meeting on Zoom, it's all too easy to lose people in the process. But the principles of inclusive teaching can help you reach students in a virtual classroom, just as in a physical one.
Equity and Inclusivity in online instruction: a website prepared by Joan Ostrove, Macalester College (April 6)
The Association on Higher Education and Disability has posted some helpful links on its site to insure that students with special needs don't get left behind during this crisis. These include, Maintaining Access to Opportunity in the Face of the Coronavirus Crisis, edited by Jane Jarrow, president of Disability Access Information and Support. (March 26).
"Before You Do Anything, Start Here: Best Practices for Accessibility in Online Education" (Christina Ghanbarpour, Perspectives on History, March 20):  As you work to move your classes online, accessibility is key. If you do not prioritize accessibility in creating online content, you are condemning yourself to having to painstakingly redo it all so that your classes follow accessibility guidelines.
VII. Grading and assessment
"Grading for a Pandemic" (Colleen Flaherty, Inside Higher Ed, April 23): How lenient, or not, should professors be with students right now?
"Is Pass-Fail an Equity Issue? (Elizabeth Redden, Inside Higher Ed, April 22): Students at Georgia's public colleges and universities are petitioning for a pass-fail grading policy at their institutions this semester, arguing it is a matter of equity given the starkly different living and working situations students find themselves.

"The Asterisk Semester" (Lilah Burke, Inside Higher Ed, April 13): What will the move to pass/fail mean for prospective med students and others?
"How Has Grading Changed Since Coronavirus Forced Classes Online? Often, It Depends on the Professor" (Emma Dill, Chronicle of Higher Ed, April 13): As students were sent home and professors retooled courses for online delivery, instructors and colleges encountered a quandary about how or even whether to adjust how students' work is assessed. While the pass/fail option reduces the pressure to earn a high letter grade, students who choose it may be penalized later, when they apply to graduate school or for grants or scholarships.
What's Next: As colleges switch to pass/fail, what's the best approach? (Natalie Schwartz, Education Drive, March 27): Although the changes are temporary, college officials agree the policies could have effects for students that extend beyond the semester, including how they stack up to their peers competing for the same jobs and whether they can apply for or get accepted to graduate school.
In "Reviving the Original Purpose of Pass-Fail," Jonathan Zimmerman, who teaching education and history at the University of Pennsylvania, argues that looking why colleges went to P/F in the first place can help us "frame new answers…and to imagine something bigger than ourselves." (Inside Higher Ed, March 26)
Cathy N. Davidson and Christina Katopodis: "In a Pandemic, Everyone Gets an Asterisk" (Inside Higher Ed). Rethinking how we assess, test and grade our students gives not only them but also instructors needed flexibility during an impossible time.
Allison Stranger, Harvard University and Middlebury College): Make All Courses Pass/Fail Now (Chronicle of Higher Education): Students aren't having a real college experience. We shouldn't pretend that they are.
Lilah Burke (Inside Higher Ed): #Pass/FailNation.
Faculty at the City University of New York (CUNY): "Embrace 'A for All'." Well worth a read if you have the autonomy to decide grades for your own classes.
Assessment in Remote Classes: Making Discussions and Research Papers Work Online (Cassandra L. Clark, in Perspectives on History, March 24): Clark writes that "In remote teaching, assessment takes on a different purpose. Assignments allow us both to teach important concepts and track student progress. My first objective for the transition to remote learning is to ensure that students understand the content of the recorded lectures."
VIII. Remote advising
"Fostering Student Success Outside of Online Classes" (Jeffrey Doyle, Inside Higher Ed, April 7): Seven recommendations for how student affairs and academic support staff can best serve students who are no longer on campus.
James Wicks (Inside Higher Ed): "Academic Advising Amid Social Distancing" argues for the new reality of using online media to "meet students where they are."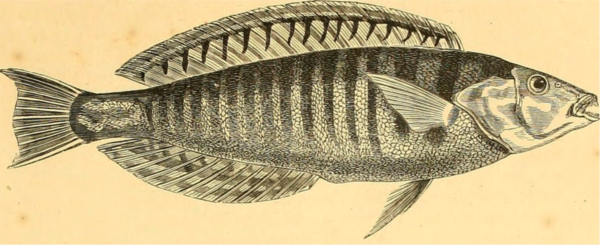 IX. Promoting Online Discussions and Other Technical Advice

From Academic Impressions: Strategies to Effectively Engage Students in Online Learning: Free webcast recording presented by: Amber Dailey-Hebert, Director, Faculty Center for Innovation, Park University.
"Can You Teach a Small Seminar From a Distance?" (Beckie Supiano, Chronicle of Higher Education, April 16): The first part of the article describes how a professor at Washington and Lee is trying to teach what, in a face-to-face mode, was an intense, discussion-based seminar, now in an online format.
"Finite and Infinite Pedagogies in the Transition Online" (James Miller, Inside Higher Ed, April 8): As professors move to virtual instruction, how do they hold on to the open-ended creativity of discussion more common in the physical classroom?
Moving Classes Online is Hard. Online Discussion Can Help (Kathleen S. Ives, Inside Higher Ed, April 1): Thoughtful instructional design and intentional use of technology can help make the most of online discussion to help improve student outcomes. Here are a few tips for institutions as they navigate the rapid transition to online programs.
Two videos from Lew Ludwig, a math professor at Denison give clear guidance on (1) how to use your iPhone as a Document Camera, and (2) how to create a "talking head" video (March 31).
A Discussion About Online Discussion (Faculty Focus)
Organic Online Discussions: Saving Time and Increasing Engagement (Faculty Focus)
Tips for Facilitating Online Discussion (Purdue)
Implementing Online Discussions (Yale, for Canvas)

X. Resources for teaching specific courses online
The Arts
Ceramics: Teaching Ceramics online (crowdsourced)  
Dance: Resources for moving dance-based pedagogy online from the Dance Studies Association
Media and Video Production: Teaching media & video production (crowdsourced from faculty affiliated with the University Film and Video Association).
Studio Art:
Clara Lieu, Rhode Island College of Design, Five Tips for Teaching Studio Art Online
Teaching lab sciences and fine arts during COVID-19: "Remotely Hands-On" (Colleen Flaherty, Inside Higher Ed, April 14).
Teaching studio art in an era of social distancing (Facebook group).
Rian Brown (Oberlin College) has produced a 3-minute video on teaching art during the pandemic. (April 6)
Theater: Teaching Theatre Online: A Shift in Pedagogy Amidst Coronavirus Outbreak (Crowd-sourced).
Biology and Neuroscience

National Science Teaching Association, Virtual Labs Biology Collection
From Broward College: Getting Creative (online) with Biology Classes (an article and short video).
Neuroscience in the time of Corona: A crowd-sourced compendium of resources for teaching neuroscience online during the pandemic.
Community-Engaged Learning
Campus Compact: Covid-19: Local-Global Learning and Civic Resources.
Tania Boster (Associate Director, Gertrude B. Lemle Teaching Center and Bonner Center, Oberlin College): an updated list of Community-Based Learning/Research resources to support migrating experiential learning courses to an online format on the Bonner Center's CBL/R website at Oberlin College. Follow this link and scroll down to the first green box at the bottom of the page.
Tessa Hicks Peterson of Pitzer College has created a useful guide to "Remote Community Engagement Activities" (distilled from her book Student Development and Social Justice).
Environmental Science
A collection of teaching data sets and activities for ecology classrooms.
History
The AHA has set up a wiki site to enable historians to share discipline-specific resources to help each other transition to online and remote teaching during the COVID-19 global health crisis and beyond. This online portal will include teaching-related historical materials such as video lectures, learning outcomes, lecture notes, etc. that have been constructed for and proven to work for remote teaching. Please contact us if you suggestions for resources we can include.
Using The QFT with Primary Sources from the Library of Congress. You'll learn practical tips and useful strategies to take learning online at a webinar is presented by InquirED, the Library of Congress, the National Council for the Social Studies, and the Right Question Institute. It starts at 4:30 p.m., Eastern time, on April 8. Register here.
Facing History and Ourselves have posted a new Coronavirus Resources landing page where they will gather a growing list of materials from their collection (April 1):Facing History has lifted the login restrictions for students on their large and diverse streaming video collection. Search or navigate to any streaming video. If you search, and a login block appears (like in this search for Eyes on the Prize), simply click on the video title, which will bring you to a second page, which includes the new password-free link for students. You'll see something that says: "Are you a student? [And then some linked text that says]: Bypass this step and access content now." You can send that link to your students if you want to suggest that they watch a particular video.
World History: The World History Commons is a free, digital resource with high quality, peer-reviewed content in world and global history for teachers, scholars, and students.
Teaching architectural history: Global Architectural History Teaching Collaborative: The GAHTC offers high-quality and innovative teaching materials to share; currently 70 modules (each consisting of between two and eight 80-minute lectures).  Subjects include "Islamic Architectural History," "The Politics of Water Management in Early Civilizations," and "Sites and Systems of Global Colonialism."  All are peer-reviewed and come with extensive lecture notes, high-quality images (with source notes), syllabi, handouts, and even quizzes; a few are available in Spanish translation. You can browse the material without becoming a member, at GAHTC.org, but you can also apply for GAHTC Membership, which is free and available to all teachers (regardless of institution or grade level) and download all content.
Lab-based Courses
Virtual labs and simulation resources:
The Arthur Lakes Library at the Colorado School of Mines has compiled a fabulous list of Open Educational Resources: Simulations and Virtual Labs: Included are labs and simulations in Anatomy and Physiology, Astronomy, Biology, Biotech, Business & Finance, Cell Bio/Genetics, Chemistry,  Civics, Comparative neuroanatomy, Computer Science, Engineering, Environmental Science, Epidemiology, Geology, Math, Neuroscience, Physics, Physiology, Psychology, Public Health and Nursing, and STEM. They are drawn from colleges and universities (UCLA, Nebraska, Whitman College, as well as other organizations and companies. All open resources.
Teaching lab sciences and fine arts during COVID-19: "Remotely Hands-On" (Colleen Flaherty, Inside Higher Ed, April 14).
How to Rethink Science Lab Classes (John D. Loike and Marian Stoltz-Loike, Inside Higher Ed, April 8)
Abha Ahuja (Asst. Prof. of Natural Sciences at Minerva Schools at KGI): You had to cancel your lab course. What now? The larger purpose of labs is to allow students to apply the process of science and develop scientific reasoning skills. With this new framing, here are three approaches that allow students to conduct authentic research (without setting foot in the lab!).
Heather R. Taft (Chronicle of Higher Education): How to Quickly (and Safely) Move a Lab Course Online: Yes, many lab courses can move online. It comes down to modifying learning objectives and finding the right resources. You can't bring a nuclear reactor into the home, but you can simulate it; you wouldn't want students working with a disease sample at home, but they could use a simulation.
Academic Continuity:  Labs (Yale)
Labs & Studios (Bowdoin)
Physics
Virtual Labs in Physics (Boston University)
XI. Research delays and funded work
The Association of Research Universities and Affiliated Medical Centers and the Independent Research Institutes' Council on Government Relations has been relaying questions and concerns about ongoing, federally funded work, to government agencies. The council has shared what it has learned so far on its website and in an FAQ sheet. The sheet includes "best assessment" guidance on costs associated with canceled travel plans, project timeline extensions and working from home.

XII. Some online resources
"Teaching with Digital Archives in the First Year Writing Classroom" (Sritama Chatterjee, Inside Higher Ed, April 29): Strategies and considerations for utilizing digital archives. 
"Student-Centered Remote Teaching: Lessons Learned from Online Education" (Shannon Riggs, Transforming Higher Ed, April 15): Student-content interaction; student-student interaction; student-instructor interaction.
Facing History and Ourselves offers a Toolbox for Care, which invites students to create a physical toolbox containing "tools" that represent the skills, attitudes, and actions that are necessary to take care of themselves, the people around them, and their wider communities during this difficult time. The Teaching Idea contains an option to download student-facing materials as Google Slides or as a PDF.

From Facing History and Ourselves: A Guide for Supporting Remote Student Book Clubs (resources, strategies, and materials).

National Museum of African American History & Culture: Digital Resources Guide
EDUCAUSE has developed a new resource to help you get the constructive feedback you need as quickly as possible—the EDUCAUSE DIY Survey Kit: Remote Work and Learning Experiences. The kit includes templates of survey questions that you can modify for your needs. The questions were sourced from the community and are short and easily adaptable across different institutional settings.
See how students are using the video game Minecraft to recreate their entire campuses and host virtual commencements onscreen. "Campus Is Closed, So College Students Are Rebuilding Their Schools in Mindcraft," in The Verge, by Oberlin College senior Pearse Anderson, suggests that being stuck at home has forced everyone to be creative. (March 31)
Is My Internship Cancelled? Allows students to submit information about whether their summer internships have been cancelled or are going ahead in some form.
A crowdsourced document with resources on teaching about coronavirus-related racism begun by Jason Chang, University of Connecticut. Puts the racist response to the pandemic in the context of an Asian American history of "yellow peril." Article in Inside Higher Ed here. (April 2)
The Institute of Latin American Studies of Columbia University is offering a webinar on the epidemiological and economic consequences of COVID-19 for Latin America. Register here.
How Much Stimulus Funding Will Your College Receive (Chronicle of Higher Education, April 10): A searchable chart.
World History: The World History Commons is a free, digital resource with high quality, peer-reviewed content in world and global history for teachers, scholars, and students.
Free Online Learning from the Rock & Roll Hall of Fame. The Rock Hall has tremendous educational materials. If you want a sense of how music can be used across the curriculum (and, now, in an online way), here's an article I wrote two years ago.
The Smithsonian has made nearly 2.8 million items in its collection available for public use. On February 25, 2020 they launched Open Access— which offers access to text, still images, sound recordings, research datasets, 3D models, collections data, and more.
The Metropolitan Opera is live streaming (free) an opera each night (which remains on its website, metopera.org, for 20 hours until the next opera appears). I'm listening to/watching La Traviata, with Anna Netrebko, as I write this. Fabulous! You can also catch the Philadelphia Orchestra playing Beethoven's 5th and 6th (to an empty house).
Charter Communications is offering free broadband access for 60 days to any household with K–12 or college students affected by COVID-19 closings. According to information released by the company, "As the country works collaboratively to contain this pandemic, broadband internet access will be increasingly essential to ensuring that people across the country are able to learn and work remotely, that businesses can continue to serve customers, and that Americans stay connected and engaged with family and friends." Charter operates in 41 states and serves some 29 million customers. The offer applies to households that "do not already have a Spectrum broadband subscription…."
A tuition-free university, the University of the People, said it would make its online courses available to American universities, enabling their students to take courses for credit. That includes 115 accredited courses in general education, business, computer science, health science and education.
VitalSource is offering free access to digital learning materials through the remainder of the Spring 2020 semester, to aid those students attending colleges and universities that have closed in response to COVID-19. Beginning today and going through May 25, 2020, students may access "an expansive catalog" of digital content if they attend a participating institution.
From MCM: The Ultimate Guide to Virtual Museum Resources, E-Learning, and Online Collections – and I mean everything, from virtual tours of the Mexican National Institute of Anthropology and History to science experiment "snacks" for kids at the Exploratorium to "Europeana," 50 million European works of art, books, music, and paintings.
MOOC providers offer some free course access amid coronavirus outbreak (Natalie Schwartz, Education Drive): Coursera announced Thursday it is temporarily waiving fees for colleges to use Coursera for Campus, a library of online classes that instructors can use to supplement or replace their own courses. EdX launched its Remote Access Program, which lets students at participating institutions freely access courses offered on the company's platform by their own and other colleges and universities.
The online-learning platform Coursera said it would make all its courses free.Advanced settings.
"The Peace of Wild Things" by Wendell Berry


When despair for the world grows in me
and I wake in the night at the least sound
in fear of what my life and my children's lives may be,
I go and lie down where the wood drake
rests in his beauty on the water, and the great heron feeds.
I come into the peace of wild things
who do not tax their lives with forethought
of grief. I come into the presence of still water.
And I feel above me the day-blind stars
waiting with their light. For a time
I rest in the grace of the world, and am free.