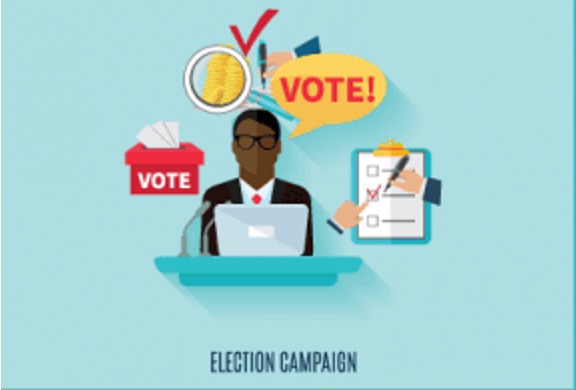 Resources needed to help with the election season
What's at Stake for Higher Ed in the Election? (Chronicle of Higher Education, October 14, 2020): Scholars and academic leaders on what matters, and why.
Teaching Resources for the 2020 US Election (Teaching Tolerance): resources designed to help students think critically about the role of elections, voting, and civic participation in creating and sustaining a just and healthy democracy.
2020 Will Be the Youth Election. No, Really (Jeremi Suri and Samuel J. Abrams, The Dispatch, August 28, 2020): The Knight Foundation's national survey of 4,000 full-time college students currently enrolled in four-year degree programs confirms that political engagement among Gen Z voters is pervasive and serious. 
Voting 101: Interdisciplinary Engagement in the COVID-19 Election (AAC&U News, October 2020): Faculty and staff from three colleges and universities—College of the Canyons, SUNY Oswego, and The New School—describe their interdisciplinary efforts to engage students in the 2020 election.
Voting

How to Get Students to Vote in a Pandemic? Get Creative (Danielle McLean, Chronicle of Higher Education, October 6, 2020): The pandemic has caused administrators and student leaders across the country to come up with creative new strategies to engage student voters.
Student leaders on 240 college campuses signed a letter encouraging employers to provide time off to vote. (Time Off to Vote). Student government leaders and national get-out-the-vote organizations say classes on Election Day are barriers to voting. 
In Preparation for the Election

How to Disagree Respectfully (Deidre Johnston, Hope College): A 10-minute video offering suggestions on how to encourage reasoned and reasonable discussions in class.
9 Ways to Teach about the Election: A Social Justice Approach (ADL).
Preparing to Teach about the 2020 Election (and after) (CRLT, University of Michigan, October 12, 2020): The first of a three-part series by CRLT and the Ginsberg Center outlining strategies and resources that instructors can use to plan, frame, and facilitate conversations about the 2020 Election.
Teaching During the US Election (Center for Teaching Innovation, Cornell University): Includes class activities both pre- and post-election.
Teaching During the Election Week
Teaching during election week (Karen Costa, Twitter thread): Suggestions for how to teach during election week.
Teaching After the Election
How Faculty Can Prepare to Handle the Post-Election Classroom (Nancy Thomas and Cazembe Kennedy, Scholars Strategy Network ): On-the-ground tips as well and links to other resources.
Avoiding Postelection Student Stress (Debra Mashek, Inside Higher Ed, October 16, 2020): Suggestions for running a workshop on "Prioritizing Interpersonal Connection Postelection."